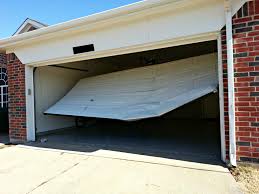 Most homeowners have experienced that tell-tale moment when the garage door jams and fails to open or even close. Unfortunately, this happens
mostly during the times when you are most pressed and running late.
Being the most used entry and exit point in our homes, this becomes a frustrating moment and causes a lot of inconveniences. Therefore, you need to know some quick checks to perform so as to either fix the issue by yourself or call a locksmith services company to help you out.
In this article, we feature the things you need to check when your garage door doesn't open or close. Keep reading to find out what could have gone wrong leading to the jammed garage door.
Keypad Needs To Be Reprogrammed
When the keypad becomes out of sync with the garage door opener, then you will experience a jammed door even when the remote seems to work.
Therefore, you might need a locksmith who can reset and reprogram your garage door keypad. Note that this requires a reprogramming code in order to work.
Garage Door Manual Lock Damaged or Jammed
The garage door comes with a manual lock that can be used to lock the garage. The lock might have been damaged or might be locked accidentally.
Therefore, you might need a locksmith to check if the handle that is located outside of the garage door is broken leading to the jammed door. To avoid this issue, you might need regular checks on the garage door lock knobs. A locksmith is best suited to assist.
A Blocked Photo Eye
The photo-eye is one of the safety features that come with your garage door. It is designed such that it will not work if there is something along the door path. The photo-eye comes with two sensors that are located on either side of the garage door. Therefore, if there is an interruption affecting the signal the door will not close or open.
Therefore, you need to check whether there is some dirt or dust that obscures the lens of the photo eye. Check the two sensors and make sure there is nothing that blocks the signal beam.
Photo-Eye Wires Are Disconnected Or Power Is Off
If there is nothing that seems to be blocking the photo eye and both sensors, then you need to double check and ensure that all wires are intact. Pets or maybe rodents in your garage could have gnawed on the sensor wires, cutting them off. Even the rainwater is known to cause damage in case it leaked into the wires.
If there is an issue with the wires, just fix it if you are handy or call a handyman to help you fix the wires. Apart from damaged wires, another issue could be that the power cut off on one side of your home or the whole house. If there is no power, your garage door will obviously not open or close automatically.
A Broken Spring Or Door Cables
The torsion spring is one of the critical components in a garage door. A broken garage door spring will lead to a loud noise that sounds just like a firecracker. The extension springs running on both sides of the spring will also affect the garage door. If these springs accidentally damage the garage door lock, you'll want to call a garage door locksmith as soon as possible.
Garage Door Repair in Alhambra
One of the above issues could be affecting your garage door. Therefore, it is advisable that you seek a qualified Garage Door Repair Service in Alhambra to assist you appropriately.